From Our Newsletter and Upcoming Events.
-----------------------------------------------------------------------------------------------
Dr. Doyle West, Sr. Bishop/Founder
20th Annual Ordination and Awards Ceremony
. We've had a very successful year having finishing out 20+ years as a church and bible college. With an added bonus of a certificate program we started last year in 2012. This year we honored several hard working students with certificates. Keep in mind these students took 5+ courses to receive each of their respected certificates. (Some of which were paid CLST courses.)
The names and certificates earned and given at this year's ordination are as follows:
-----------------------------------------------------------------------------------------------
Elder Becky Robinette
Becky Robinette Transferred to Glory
. Rebecca (Becky) Robinette was transferred to Glory Tuesday, October 22, 2013 at Fairview Memorial Gardens in Stockbridge, GA.
Psalm 121
"I will lift up mine eyes unto the hills, from whence cometh my help. My help cometh from the Lord, which made heaven and earth. He will not suffer thy foot to be moved: he that keepeth thee will not slumber. Behold, he that keepeth Israel shall neither slumber nor sleep. The Lord is thy keeper: the Lord is thy shade upon thy right hand. The sun shall not smite thee by day, nor the moon by night. The Lord shall preserve thee from all evil: he shall preserve thy soul. The Lord shall preserve thy going out and thy coming in from this time forth, and even for evermore."
Elder Becky Robinette will be missed by all.
-----------------------------------------------------------------------------------------------
Assistant Dean - C.L.S.T Global Inc. Pastor ~C.L.C. Dr. Tommy Gordon
Certificate Program - Continues ON!
. Christian Life School of Theology of Covington, Georgia is adding a Specialized Training and Equipping program for practical ministry. Some of these courses that will be offered are CLST Courses that will also earn the student 3 credit units per class toward their degree from Associate to Doctor. There are 5 Specified Classes required for each of the almost 40 certificates offered. These courses will be scheduled once a month and also on
Wednesday and Friday Nights at 6:30pm.
. Check our schedule below or online at, http://clstcovington.tripod.com/index.html, or call direct Dr. Judith West, Chancellor at 770-784-9359, or Dr. Tommy Gordon, Assistant Dean at 770-784-8189.
. New students or students returning (after a year out) are required to pay a $25.00 application fee. CLST class courses currently cost $160.00 each. This cost includes the text book and syllabus. Other class costs will vary.
. Present and past CLST students can call Dr. Judy West, 770-784-9359 or Dr. Tommy Gordon, 770-784-8189, to see where you stand. All CLST courses completed can be used toward the Certificate Program. Please have your Transcript or a list of courses completed when you call.
. Christian Life School of Theology is located at 10242 Flat Shoals Road, Covington, Georgia, 30014. 770-784-8189.

Here is our Current Wed and Fri Night Class Schedule.
-----------------------------------------------------------------------------------------------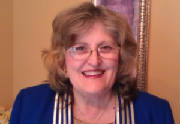 Apostle Dr. Judith West, Sr. Bishop/Founder
Excerpts from "Learning to Love" by David Alsobrook
. A drunk is trying to fill that empty love need in their life with alcohol… or a drug addict with drugs. God created all of us with a love hunger that brings us back to God.
. He who dwells in agape love - God kind of love - dwells in God - and God in him. The church's' greatest deficiency is in this area of love. If Christianity is the true religion, why is there so little love in the church? Jesus said, "There is only one thing I require of you - to love God and love people". 2nd Commandment "You shall love your neighbor as yourself". Once we start showing love, satan is defeated.
. What is love? Love is an undefinable. Love has no boundaries, parameters, or limitations upon it. God is infinite, therefore undefinable. God is love - God's love will fill us so that His love can spill out of us onto another.
. God desires His church to know the height of love, the depth of love. Love will stretch you, then it will stretch out of you onto others. Love covers a multitude of sins, your sins and the other persons sins.
. The greatest demonstration of love was the cross. Jesus was demonstrating love, God's love. Jesus equals love in motion. Personified love. Love wrapped in flesh. Divine love in human form. Jesus could express love with a look. (Mark 10:21)
. Because He now lives in us, we can "look and love," too (Gal 2:20; 2 Cor 13:5; 1st John 4:4). We also can look and despise, an ungodly thing. People can feel your or your disapproval by just a look. Every negative emotion is the opposite of love. The greatest expression of love today is the church.
Long asked question: "Why is there so little love in the church? We have the love religion, but many are not convinced of our Father's love.
The Outflow of Love
. When we survey the Ministry of Jesus we are told how He was propelled by compassion. Compassion is focused love. Compassion is love brought to bear upon an individual in the specific area of his hurt.
. Sometimes God ministers to us directly and other times, He chooses to minister His love through "love messengers". God uses us as "love messengers" to touch people having a hard time!
. Gal 5:13 "For, brethren, ye have been called unto liberty; only use not liberty for an occasion to the flesh, but by love serve one another. Loving service is a marvelous way to make payments on your love debt.
. "It is more blessed to give than to receive," Act 20:35. Giving your time and energy to someone who cannot directly benefit you in return is a supreme blessing. In this way, only God can reward you.
. Peter's ministry was worked by his compassion for unwanted outsiders to whom he stretched in love and power. Stretching love is an intense, continued love that stretches our normal human capacity to love into the divine realm of unconditional love. Let's talk about projected love. The bible calls projected love "compassion."
The Power of Projected Love
. Love can open Prison Doors. Let's talk about Starr Daily, a convicted felon. Starr had experienced a dramatic conversion during solitary confinement and soon many in the prison were affected for the good.
. Love can open prison doors is one of the greatest testimonies of grace I have ever read. It is an amazing account of how God revealed His love to a man who was a hardened criminal before the age of 13. Starr spent a quarter century (25 years) in prison and much of that time in the "hole" (solitary confinement) due to his poisonous hate and fiery temper.
. (This may help you locate a copy: Love Can Open Prison Doors Copyright 1938 by Starr Daily, William Publishing Company, San Gabriel, California.)
. The change in Starr's life was so dramatic that the warden gave him the most trusted job in the prison (hospital nurse). The parole board released him years ahead of time (which they had earlier vowed they would never do for this repeat offender). What's more, Starr was released into society in 1930 at the height of the Depression when millions were out of work, but he never went without the necessities of life. He was blessed with a lovely wife and step-daughter. His ministry impacted thousands of people, including those who were terminally ill, insane, or depressed. Many sought Starr out, and he eventually did a great deal of public speaking and writing.
. Release reflects Starr's growth in the grace and knowledge of the Lord Jesus Christ. I am feeding on Release now and will be doing so for years to come. (This may help you locate a copy: Release, Copyright, 1942, by Harper & Brothers, New York and London.)
. Many of the stories deal with "projecting love," the same phrase William Branham used years later in his book. What Starr practiced, which is what had impressed Oral Roberts so much, was sitting in his cell and sending out love thoughts to those who were his avowed enemies.
. By thinking love thoughts for these various individuals and praying for them with a sincere desire to see them blessed, Starr was able to witness profound changes in their attitudes toward him and others without so much as a word crossing his lips.
. He eventually called this practice "the love method" and his books are full of examples of the power of projected love.
-----------------------------------------------------------------------------------------------
Dr. Doyle West, Sr. Bishop/Founder
Jesus Our Example
. Jesus is our example. Very early in the morning, while it was still dark, Jesus got up, left the house and went off to a solitary place, where he prayed. Mark 1:35.
. Father, amazing things happen when I pray. Thank you that as I follow Jesus example and seek your face each day, miracles will take place in my life. Amen.
-----------------------------------------------------------------------------------------------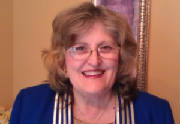 Apostle Dr. Judith West, Sr. Bishop/Founder
What is Christmas All About?
Taken from "The Bread of Life"
. The First World War began in August 1914. By the time it had ended, entire cultures had changed drastically, borders had moved back and forth several times, and millions of lives had been altered forever. Within only a few months of the start of the war, the embattled sides had settled into a system of trench warfare based on a strategy of attrition (where the last man standing "won"), and the war trudged on for 4 unrelenting years.
. In contrast to the brutality of the First World War, the story is told that on Christmas Day, 1914, a soldier popped his head over the top of his trench and looked out across no man's land. Rather than throw a few grenades across the field of death littered with barbed wire, he instead tossed a couple tins of corned beef into his enemy's trench, knowing that both sides of the war lacked most of life's basic essentials and were nearly always hungry. Within a minute or so, a dull thud in the soil next to him sounded the arrival of a packet of coffee and some sweets, courtesy of "the other side."
. Cautiously, men began to emerge from the relative safety of their mud coffins. Within a short while jokes were being translated from German to English and vice versa, food was pooled together for a Christmas dinner, cards appeared on makeshift tables and, finally, a game of soccer broke out between the two warring armies, amid shouts of delight and good humored rivalry. The day ended with handshakes, smiles, and even prayers for each other.
. On December 26, the commanding authorities on both sides outlawed any repetition of this event under pain of death, and the slaughter began again in earnest. The ray of hope disappeared from the war experience, and most of the participants would be dead in a year.
. This is certainly a remarkable episode in military history and a marvelous story of kindness and goodwill in a terrible situation. But why did this happen, and why on Christmas Day? Does this story tell us all we need go know? Are hope in the darkness and the triumph of the human spirit the sum total of the meaning of Christmas? And today, where does that view of Christmas fit in with presents, debt, Christmas trees, feasting, debt, depression, old movies, and… debt?
-----------------------------------------------------------------------------------------------
Hanukkah - Taken from "Rose Guide to the Temple"
Hanukkah, which means "dedication" or "consecration," is a festival that celebrates the rededication of the temple in Jerusalem in 164 BC. Hanukkah is a joyful celebration reminding people of God's faithfulness and gracious provision. It is also called the Feast of Dedication, and the Gospel of John records Jesus celebrating this festival in Solomon's Porch at the temple.
According to the traditional story of Hanukkah, after cleansing the temple, the pious Jews desired to rededicate the temple to The Lord. To do this, the lights in the temple, which symbolized the presence of God, had to be permanently alight. The priests only had enough lamp oil for one day, and the process to purify new oil would take eight days. So the priests prayed to God and set the lamps alight with the oil they had one day. However, God performed a great miracle and the lamp flames burned for the eight additional days needed to purify new oil, so the flame never went out. For this reason, the Hanukkah candelabra used in the celebration has nine candles, one for each day the flame continued to burn.
-----------------------------------------------------------------------------------------------
Pastor ~C.L.C. Dr. Tommy Gordon
Our December / January Pastoral Article - There is No Secret
. Hello my brother(s) and sister(s). To round out our year, I would like y'all to read the 56th Psalm. And to start off the coming year right, try and read one Prov. Chapter per day. (There are 31 Proverbs) read *Prov. 1 on 1st day, *Prov. 2 on 2nd day, and so on. Note: Months with 30 days, read 2 chapters on the 1st or 2 chapters on the 30th. The word says, David was a man after God's own heart. So remember, we can also encourage ourselves in The Lord. *Luke 1:37 says: "For with God nothing shall be impossible" And I'll leave you with lyrics of an old hymn.
There Is No Secret
* The chimes of time, ring out the news another day is through.
* Someone slipped and fell, was that someone you?
* You may have longed for added strength, your courage to renew
* Do not be dishearted, for I have news for you!
* It is no secret, what God can do.
* What He's done for others, He'll do for you!
* With arms wide open, He'll pardon you.
* It is no secret, what God can do.
* There is no light, for in his light you'll never walk alone.
* Always feel at home, wherever you may roam.
* There is no power, to conquer you when God is on your side.
* Just take Him at His promise, don't run away and hide.
. *Psalm 37:3-5 (KJV) vs.3 "Trust in The Lord…" vs.4 "Delight thyself in The Lord…" vs.5 "Commit thy way unto the Lord." *James 5:7-8 "Be patient, brethren, unto the coming of The Lord. Behold, the husbandman waiteth for the precious fruit of the Earth…" vs.8 "… Stablish your heart: for the coming of The Lord draweth nigh."
-----------------------------------------------------------------------------------------------