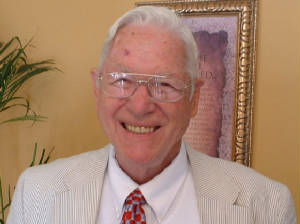 Dr. Doyle West
Sr. Bishop/Founder.

Here is a message from him: "My emphasis is on mentoring and discipling the hurting. My vision is to see the church grow...the body of Christ. I wish to especially see this growth spiritually and emotionally. I have a burden for the hurting and dying. I wish to serve the needs of the community and help the young people find their place and achieve their goals in life. I hope that our ministry will awaken hope in those who have given up."
Brother Glenn and Sister Becky Robinette.
Associate Pastors.

These two elders of our church have been a great blessing to us all for countless years. Be sure to come and listen to Sister Becky's beautiful voice or messages, and be sure to come and enjoy some of their home cooked meals on days when we have a covered dish dinner.
Sister Becky was transferred to The Lord on October 19, 2013. We will be putting up videos of her at Christian Life Center in the near future.
Dr. Judith West
Sr. Bishop/Founder.

Here is a message from her: "I have a particular interest in releasing people into ministry and helping them find their places within the body of Christ. I have a particular interest in seeing this happen for women and their children. I have a great desire for women to come to the realization that God has called them into ministry and God wants them trained and released to complete the Great Commission."
Dr. Cassandra Crawford
Associate Pastor

Cassandra has been a great help in all areas of the church. When it comes to interceding, praying, or other areas, she's the one.
Dr. Tommy Gordon
Pastor and Associate Dean of C.L.S.T Global, Inc.
Dr. Tommy Gordon is the Pastor at Christian Life Center Church, where he leads the music and, on occasion, gives the message. Come and enjoy his awesome music and message.
He is also Associate Dean to Christian Life School of Theolgy Global, Inc.